1B2G FINE VINTAGE FURNITURE
---
1B2G Fine Vintage Furniture specializes in the collection of rare, fine and original works of furniture and lighting by renowned Danish designers of the 20th Century. Our collection includes design classics by Hans Wegner, Arne Jacobsen, Poul Henningsen, Arne, Vodder, Ib Kofod-Larsen, Borge Mogensen, Illum Wikkelso and Nanna Ditzel.
Art Apart 2017
PAN PACIFIC HOTEL
We made our debut at Art Apart 2017. We occupied the whole Penthouse Suite in Pan Pacific Hotel. The Suite was curated such that visitors can get better acquainted with the furniture. There the customer was able to get a feel for how the pieces will look in a home setting.
Leica Private Collectors Corner
FULLERTON HOTEL
We collaborated with Leica Galerie at the Fullerton Hotel to set up their Private Collectors Corner.
Artling Pop-up
HELUTRANS
1B2G participated in the Artling Pop-Up 2017 at Helutrans.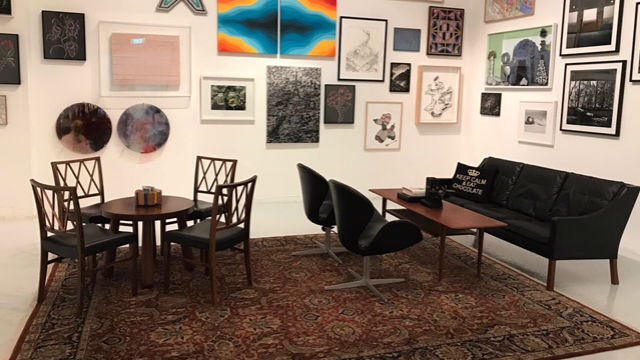 Art Stage 2018
MARINA BAY SANDS
In January 2018 we joined Art Agenda SEA and showed at Art Stage, Singapore's and the region's premier art fair. The pieces were shown alongside Art Agenda's outstanding modern art.
The booth received glowing reviews and helped create a lot of buzz about 1B2G's collection and style of curation.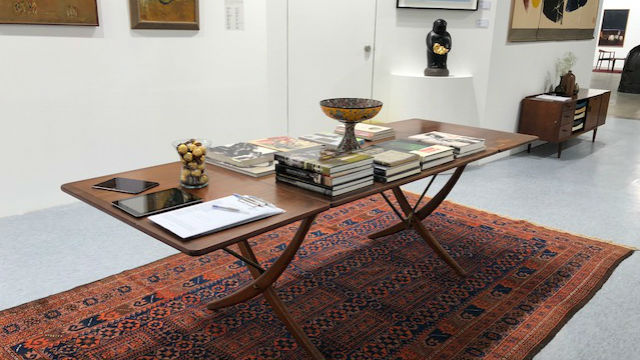 1B2G Fine Vintage Furniture established The Modern Space at Tan Boon Liat Building in 2018. Besides being the home base of 1B2G, the vision is that The Modern Space grow to become an exhibition space and provide facilities for creative work and a forum for cultural events.